Meet Becky, Our Operations Manager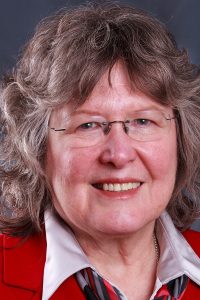 becky@change-well.com
972-427-2050 Ext #504
---
Becky is the Operations Manager for Change-Well. She oversees all aspects of the business and supervises personnel on the team to help make the best experience for the clients as well as the business possible.
She taught grades 9-12 learning disability and emotionally disturbed students in three different public high schools (Lampasas, Liberty Hill, and Leander) in Texas during her formal teaching career. While stationed in Germany the first time, Becky worked for the Katterbach Army Education Center, preparing soldiers for taking their AFCT test as one of their requirements for promotion. During a second tour in Germany, she worked for the Bamberg Army Education Center as a Test Examiner and Academic Counselor.
Becky also has worked for residential treatment centers, transcribing therapy notes and inserting computer coding. She has been self-employed in her own medical billing business for behavioral health providers since 2005, and is currently working with fourteen providers in Texas. Due to being married to a social worker and most of her friends also being in the field in some capacity, as well as her own teaching experience and billing/transcribing business, Becky has been exposed to many sides of the behavioral health field in a variety of capacities.
Her hobbies include music, theater, crocheting, and puzzles. She started playing the piano in kindergarten, taking piano lessons until she graduated, adding organ, flute, and other musical instruments that she has dabbled with. She accompanied music majors while in college and was the Musical Director of the Army Community Theater during both tours in Germany during their musicals. Becky has been the organist/pianist in a variety of church denominations in New York, Texas, and Germany through the years, and is currently the organist/pianist at her church, Holy Cross Lutheran in Reno, where she also teaches one of the Bible studies. She volunteers at three of the local stage theaters and attends performances at the other six in the area (she loves Sunday matinees!) When not running to Silver Sneakers, Water Fitness, or yoga classes, she crochets projects in the evenings for the yarn ministry at church (baby afghans, hats, scarves) and does logic puzzles of various sorts.
Becky was born in Indiana, grew up in New York state, lived between Texas and Germany her adult life, and is currently living in Reno where she and her husband have retired. She has been so blessed with the opportunities provided to her throughout her life. One of the main things her faith has taught her is to be a humble servant and to embrace all people as worthy, valuable, and important, as we are all part of God's creation. Becky always strives to do better.