Meet Daelynn, our assistant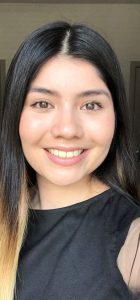 daelynn@change-well.com
972-427-2050 Ext #505
Daelynn Resendiz is Dr. Sanford's personal assistant and Becky's administrative assistant. Daelynn may answer any questions or concerns you have, review your files to make sure they are properly up to date, and schedule appointments that work best for you.
Daelynn was born and raised in Fort Worth, Texas and she moved to Richardson about three years ago to attend The University of Texas at Dallas. Daelynn is a candidate to graduate with a Bachelor of Science in Psychology, and a minor in Neuroscience. She would like to continue gaining experience in the field, and in higher education to reach her career goal of becoming a clinical psychologist.
When Daelynn isn't working or studying, you may find her spending time with friends and family, watching movies, doing HIIT exercises, or running mental health clubs on campus.